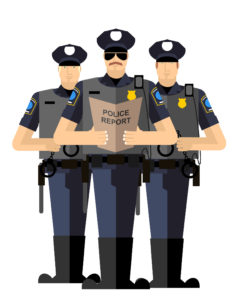 Late last week, Governor Tim Walz signed a police accountability bill into law that bans a number of physical restraints and tweaks some training protocols. In today's blog, we take a closer look at the changes this bill brings, and how it could affect policing going forward.
Changes Under Policy Accountability Bill
A number of the changes made under the police accountability bill should have been made a long time ago. For starters, the bill bans neck restraints like the one that ultimately took George Floyd's life. Other changes include:
Restraints that involve tying limbs behind a person's back have been banned.
"Warrior-style"training has been banned.
Law enforcement agencies will be required to develop guidelines for de-escalation and intervening in situations where excessive force is involved, even if a firearm is not involved. It establishes a "duty to intercede and report" among officers in instances of excessive force.
An independent Use of Force Investigations Unit within the Bureau of Criminal Apprehension will be established and used to investigate deaths and criminal sexual assault allegations involving officers.
The governor will appoint a pool of arbitrators to review grievances and hand out discipline to officers.
Expands citizen membership on police-related councils that handle a variety of police-community relations.
Minnesota officers will undergo additional training in crisis response and management, cultural diversity, mental illness and autism.
While the changes are a step in the right direction, some advocacy groups call the changes low hanging fruit and say many more comprehensive changes weren't addressed. Some of the changes they had wanted to see included requiring police to carry their own liability insurance, removing the statute of limitations in a wrongful death suit and allowing the families of those killed by police to see the body camera footage 48 hours after their death.
"The autism training we thought was an important thing to have … and we also like the fact that it bans fear-based training (which) is something we've been working on for quite a long time now," said Michelle Gross, president of the local advocacy group Communities United Against Police Brutality. "But so much of what we wanted was not even given a second glance."
Gross said her group will be at every special session in the coming months to ensure legislators don't move on from the subject of police brutality, because they feel there's still more work to be done.
"For every special session that they might have, we will be there demanding change," Gross said. "And once the regular session starts next year, we will be there again, with our bills, demanding change."
Hopefully the changes on the table can help police continue to do their jobs while also working to curb police brutality statistics here in Minnesota.