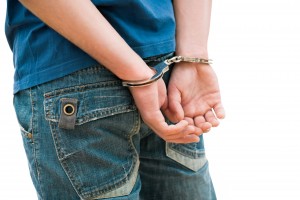 We've talked about the expungment process on the blog in the past, but that information is geared towards adults who are interested in having their criminal record expunged. Is the process the same for juveniles, or will minors face different challenges when working to have their record expunged? We take a closer look at the expungment process for minors in Minnesota in today's blog.
Juvenile Expungment In Minnesota
Expungment is a process that allows criminal records to be hidden from public view, and it can be beneficial for certain individuals we have paid their debt to society and are trying to move past the incident. This process does not erase your records, but it can hide them from public background searches. Similar to the adult expungement process, the burden of proof lies on the individual to prove that the benefits of having their criminal record expunged outweighs any potential harm caused by the public not having access to this information. You or your lawyer will need to petition that the community is not worse off because your records are expunged.
When evaluating whether or not a juvenile should be eligible to have their record expunged, the court will consider a variety of factors, including:
The age, background and cognitive development of the individual both now and at the time the incident occurred.
The impact the incident had on any victims.
The nature and severity of the incident.
The impact expungment may have on the community
The totality of the individual's criminal record.
Steps taken to make amends since the incident.
How expungment would benefit the individual in terms of housing, employment, education, etc.
Here's where the big differences come in between adult expungment and juvenile expungement. There is no limitation on the level of offense or type of offense that can be expunged in juvenile cases, although it will take a much more compelling argument to get a felony or violent crime expunged compared to lesser offenses. Also, there is no waiting period that must pass before a juvenile can petition to have their criminal record expunged. Waiting a bit can make it easier to showcase to the court that you have your life moving in the right direction and that you would benefit from having your record expunged, but clearing a waiting period is not required like it is for adult offenders.
So if you are wondering if you or your child would benefit from having their criminal record expunged, reach out to Avery and the team at Appelman Law Firm. It's much easier to get your adult or juvenile criminal record expunged if you have an experienced lawyer who can argue your case based on the most important merits. We've helped countless people get their records expunged, and we're confident that we can do the same for you so that you can fully move on from the incident.
For more information, or for help with a different criminal law matter, give Avery and the team a call today at (952) 224-2277.