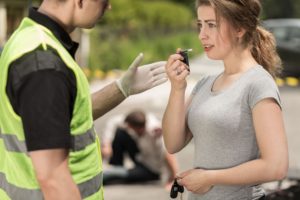 In the future we will almost certainly have a more reliable way to determine a person's blood alcohol content via a breath test, but for now we rely on a breathalyzer. These machines are an inexact science, yet they often play a significant role in how a DUI case plays out. This is problematic, because there are a number of different ways a breathalyzer could be wrong about your level of intoxication. Below, we look at some common ways in which breathalyzers can be wrong.
Faulty Breathalyzers
Breathalyzers are the most common way of checking a suspect's level of inebriation because Minnesota's Implied Consent law makes it a crime in and of itself to refuse testing. However, there are a number of different ways that a breathalyzer can paint an inaccurate picture. Here are a few examples.
Wrong Machine – There are basically two types of breathalyzers – a platinum fuel cell and a semiconductor sensor breathalyzer. The former is a more accurate machine, while the latter is cheaper and less reliable. Due to the way the semiconductor sensor detects the presence of alcohol, there exists the possibility of a false positive result. Most police departments use platinum fuel cell breathalyzers, but if you find that they used one with a semiconductor sensor, you may be able to challenge the validity of the test results.
Faulty Machine – No matter what type of breathalyzer the police use, all machines need regular maintenance and calibration checks to ensure they are working correctly. If the machine hasn't been calibrated with documentation to prove this, the test result may be inadmissible in court.
Single Test – Most breath tests are administered multiple times because this helps to provide a higher degree of accuracy. Many things can vary from one test to another, so if the officer only takes one reading and takes it as the truth, you may have a legal challenge to throw out the test results.
Health Conditions – Certain health conditions can also affect the reliability of a breathalyzer result. Diabetics are more likely to produce a false positive test, while acid reflux, GERD and cystic fibrosis can all impact a breathalyzer reading. If you have documented medical proof of your illness, you may be able to challenge the validity of the test results.
Mouth Objects – Objects in your mouth or recently drinking certain liquids can impact the accuracy of test results. Gum, mouthwash, cough syrup or cigarettes have all been shown to have the potential to impact semiconductor sensor breathalyzer tests.
Work-Related Factors – If you work in certain trades, there's a chance that chemical substances could make their way onto your clothes or into your lungs and affect your breath test results. Paints, cleaning supplies, adhesives and plastics all produce fumes that could affect the breath test reading. This is more of a long shot, but worth considering if you work in the trades.
For more information about breath tests, or to set up a free case evaluation by Avery Appelman, contact Appelman Law Firm today at (952) 224-2277.