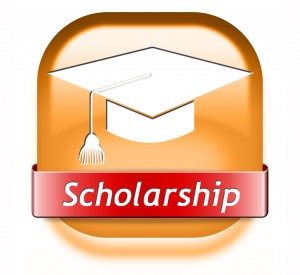 Thank you to everyone who participated in the 2015 Appelman Law Firm $1,000 Criminal Defense Scholarship! We've sifted through the applications and narrowed our list down to a final five. We will showcase the essays of the five finalists over the next five Mondays, and we'll announce the winner shortly thereafter. So without further ado, here's finalist #3, who used a DUI charge to spark an interest in helping those with mental illness.
A Damaging DUI
I was not naive enough to think Matlock was an accurate portrayal of a defense attorney, but as I walked into the heavily wooded office of my lawyer and saw he, too, wore that greyish-blue suit atop the worn green carpet he was walking on to greet me, I was sure the 80s were closer than 30 years ago. He was one of the best money could buy, my parents assured me. I took a seat in a stiff leather-tufted chair, prepared to do exactly what he told me to make the charges disappear.
Once a 4.0 student with a monopoly on my high school's publications as an editor of the school newspaper, yearbook, and director of the morning show, I was now going into my sophomore year of college, after a 3.0 freshmen year, with a DWI. After a traumatic year, the trajectory of my life was becoming a collage of bad decisions with no culpability and the childish lure of being invincible. I was lost, turning to the wrong people and making the wrong choices. The difference between myself and others whose lives circle around the toilet bowl, was my parents. Their wallets, their warm home, their even warmer arms of support and their always encouraging words. This time was different, though. No more money. No more home. People tell you tough love is a saying; they do not tell you it is actually tough.
Living out of my car or whichever friend's couch I could sneak a night's worth of sleep on, I began doing what I had to, to get back into my parent's home and meet the requirements of my probation. One of these was to attend a Substance Abuse Traffic Offender Program class. In this class was an array of people, a kaleidoscope of the socioeconomic classes that make up our society. Even more startling than the facts written on the white board about DWl's, were the people. A girl whose smile made you instinctively smile back wanted to kill herself, the DWI the least of her concerns. A boy who clearly had parents that loved him but did not know how to accept the love because of other failed foster parents. Most of us teenagers, at the cusp of starting our lives, sitting in a classroom for two eight-hour days one weekend, learning about the dangers of drinking and driving and the reality that our decisions affect others and our future. But we also learned about each other over shared lunches at the Jack In The Box down the road; Girl and Boy suffered from depression and a myriad of other mental illnesses that handicapped their minds in ways unseen and while this would be my last run in with the law, it would not be theirs.
After that class, I started getting my life back in order. I was working three jobs throughout the rest of my collegial career and consistently receiving around 3.9 GPAs each semester. I did everything I could to redeem my actions and restore the good faith and trust of my parents. Three years later, though, and I still think about Girl and Boy. One choice that put us in the same room for one weekend and the choices we made afterward that landed us here today, me the only one that came out on the other side. I had the love of my parents, their emotional and financial support, and the selfish and irresponsible mistakes of my misguided youth; they had battles, existentially, with their own minds that influenced their choices, battles that often times they could not win, as can be the case with mental illness. It was in this class with these people that I found my drive and passion for law. While I came out and proceeded to make the Dean's Honor Roll every semester and land a job as a paralegal, their mental illness stymied their lives, influencing the choices they eventually made.
The representation of those with mental illness is an ardent interest of mine. My ability to attribute the wrongful doings of my past to youth and to take action to overcome them was not the case for Girl and Boy, whose criminal hiccups in youth turned into predictable legal problems as they grew older. From my experience and interaction with those suffering from mental illness, their minds can quietly and unassumingly overwhelm their choices and I want to use my law degree to make sure those with mental illness get the legal and professional help they need. I was able to redirect the course of my life after one-too-many beers and one-too-many careless decisions. I fought my way back in life, finding what entices and motivates me. I became accountable, hard-working, and a woman with integrity whose choices today are a reflection of my character. I am proud of overcoming obstacles in the face of hardship and I want to help others do the same. With my law degree, I will be able to continue that fight, for myself, and for those like Girl and Boy.