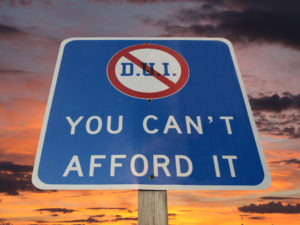 The Fourth of July holiday is almost here, and many people have extended weekends or have tomorrow off. This mean means a lot of Minnesotans will ring in the holiday with some spirits, especially now that Sunday liquor sales are legal in Minnesota. But if you're going to have a drink while you're at the lake or while watching some fireworks, make sure you don't get behind the wheel, because police are out in full force.
4th of July DUI
The fourth of July is one of the deadliest weekends on the road for a number of reasons. Aside from the fact that people have long weekends and may be more likely to indulge in alcohol, the roads are clear of snow and people drive at higher speeds. When you add in construction zones, it's easy to see how a devastating accident can occur.
Police know this, so they have added extra enforcement to look for what they call the "Fatal Four" driving behaviors, which are:
Distracted driving
Speeding
Drunk Driving
No Seatbelt
So if you're out driving in the next few days, make sure to buckle up, watch your speed, keep your eyes on the road and never get behind the wheel if you've been drinking. If you end up seeing the red and blue flashers in your rearview mirror, give Appelman Law Firm a call at (952) 224-2277.
Boating While Intoxicated
The extra enforcement isn't just contained to the roads, either. It's boating season, which means extra safety patrols will also be taking place on some of the busier lakes and rivers. According to the Minnesota State Police, the extra enforcement is part of "Operation Dry Water," which has a goal of eliminating alcohol-related deaths on the water. Nine of the 17 boating deaths in Minnesota involved alcohol, and the state has already had nine boating deaths in 2017.
Police and DNR agents have made it clear that they won't be taking it lightly on intoxicated boat drivers.
"We have zero tolerance for those people violating the intoxication laws," said Adam Block, a conservation officer with the DNR. "You will not get a warning. You will be arrested."
The weather is perfect for boating, but don't think that police aren't aware that people like to drink on the water. If you are going out boating anytime soon, make sure that your captain remains sober. If you end up in trouble on the water or on the drive home, don't wait to reach out to Appelman Law Firm right away. We answer our phones 24-7-365, so give us a call day or night. We can help you out of a tough situation. Contact us today.