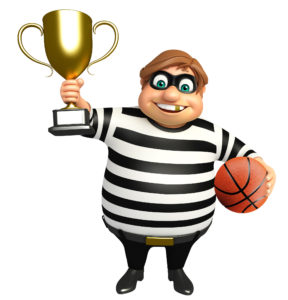 The NCAA tournament bracket has been released, which means it's once again time for us to release our annual crime bracket! In the past, we've filled out brackets based on DUIs on campus, violent crime on campus and on aggravated assaults on campus. This year, we're filling out a bracket based on total campus crime.
The statistics we used for this method come from Niche.com's ranking of the safest campuses in America. To compile their list, Niche.com looked at a number of factors. The factors include the results of 1,000 surveys from students about safety on campus, residence hall violence rate, alcohol and drug-related arrests on campus and local crime rate.
Instead of focusing on the safest colleges, for this bracket we are advancing the college or university that earned the lowest grade.
The Campus Crime Bracket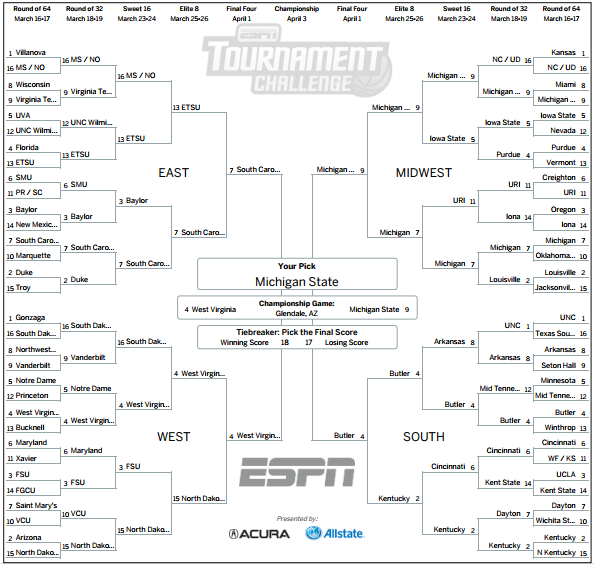 To fill out the bracket, we examined the total number of reported residence hall date violence per 1,000, residence hall rapes per 1,000, alcohol-related arrests per 1,000 and drug-related arrests per 1,000. Overall, the vast majority of campuses had very little crime. However, in the end, Michigan State University took home the title as they reported 14 alcohol-related arrests per 1,000 and four drug-related arrests per 1,000, giving them a total of 18 arrests per 1,000. That barely topped West Virginia University, which reported 11 alcohol-related arrests per 1,000 and six drug-related arrests per 1,000, good for a total of 17 arrests per 1,000. They topped South Carolina University (7 per 1,000) and Butler University (13 per 1,000) in the Final Four.
To take a closer look at the 2017 Safest College Campuses on America, you can see the data we used by clicking here. For those of you wondering how Minnesota ranked, the Golden Gophers reported two alcohol-related arrests and one drug-related arrest per 1,000, good for a total of 3 per 1,000.
The following two tabs change content below.
Avery Appelman
Avery Appelman is a criminal defense lawyer and the founder of Appelman Law Firm. While his practice is primarily recognized for its work with DWI and related offenses, he has 16 years of experience working with clients on drug, assault, theft, traffic, criminal sexual conduct, and prostitution charges.
Latest posts by Avery Appelman (see all)