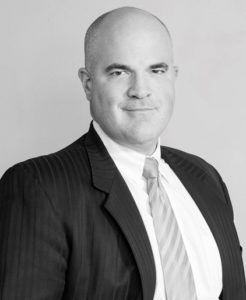 If you are having difficulty kicking a substance abuse habit, it's only a matter of time before you end up in a situation with the police. We've helped a number of people in the Shakopee area who were facing charges stemming from substance abuse, and we know we can do the same for you. Let Avery Appelman and his team at Appelman Law Firm fight the charges on your behalf and help you get back on the road to recovery.
Drug Crime & Chemical Dependency Attorney in Shakopee, MN
It's extremely difficult to break out of the cycle of substance abuse, so don't be afraid to reach out for help. We've helped a number of people get the counseling or care services they need to break a bad habit, so we're confident we can do the same for you. Avery has personally helped clients in Shakopee, Carver, Chaska, Eden Prairie, Savage, Jordan, Prior Lake and Burnsville, as well as in Scott County, Dakota County, Le Sueur County, Rice County and Goodhue County. If you are battling addiction or a drug- or alcohol-related charge in one of these areas, reach out to Appelman Law Firm for assistance.
Shakopee Drug Lawyer
We have two clear goals as criminal defense attorneys – to help you in the court of law, and to help you remain out of trouble after our legal services have ended. For people who are battling addiction or chemical dependency, remaining out of trouble after their case has ended can be difficult. To ensure we do everything in our power for our clients, we've created a number of contacts in the rehab community that can help you in your quest to get clean. Whether it's setting you up in alcoholic anonymous, connecting you with a substance abuse counselor or educating your friends and family members about the best way to support a recovering abuser, we can set you up with the services you need. Contact Appelman Law Firm to learn more about what we can do for you.
Minnesota Substance Abuse Resources
If you are looking for more information about some of the services we offer or can connect you with, check out some of our links below.
Contact a Shakopee Substance Abuse Lawyer
So if you are dealing with charges related to a substance abuse issue or you want to take the first steps on the road to recovery, give Appelman Law Firm a call. We offer a free case evaluation and are more than willing to connect you with a substance counselor on our behalf. You can set up that free consultation by clicking here or by calling us at (952) 224-2277. Our physical office is located at:
8700 W 36th Street, Suite 125
St. Louis Park, MN 55426