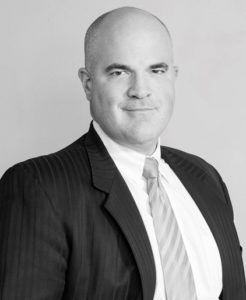 The crime of theft can be a calculated move or an impulse decision, but regardless of your intentions the state of Minnesota does not view the crime lightly. The penalties for theft include jail time, probation, fines and much more, so you're not going to want to face a theft charge on your own. If you have been charged with theft in the Coon Rapids area or a nearby suburb, let Avery Appelman and the team at Appelman Law Firm go to work to help you beat the charges. They've helped hundreds of people in the same situation, and they know they can help you in your time of need.
Theft Lawyer in Coon Rapids, MN
Avery Appelman is an experienced trial attorney that has successfully challenged theft and burglary charges all throughout the state of Minnesota. Avery has helped people in Andover, Anoka, Blaine, Brooklyn Park, Constance, Coon Rapids, Corcoran, Ham Lake, Otsego, Ramsey and Rodgers, as well as in Anoka County, Benton County, Chisago County, Isanti County, Kanabec County and Millie Lacs County. If you've been arrested and charged with a criminal offense in these areas, or you want to see if Avery can help you in your hometown, contact the law office of Appelman Law Firm today.
Theft Defense in Coon Rapids
Most theft crimes occur in the heat of the moment when the opportunity presents itself. Other times thefts are just a stupid mistake in the moment, like when a person shoplifts or a teenager steals a mascot from their rival high school. Stealing that pack of gum or taking something you think nobody will miss may not seem like a big deal, but it can carry lifelong consequences and can seriously jeopardize your ability to get a job or be accepted into college. You're not just going to be able to walk into court and apologize for your actions – you're going to need a plan, and Avery Appelman can help develop your case and pitch it to a judge or jury to help you beat the charges or get off with a smaller penalty.
Resources For Individuals Charged With Theft Crime In Coon Rapids, MN
It is our goal to do everything in our power to help you beat the criminal charges you're facing, even if you choose to go it alone or hire a different firm. To do this, we've compiled some links you may find useful if you've been arrested in the Coon Rapids area.
Contact a Coon Rapids Criminal Defense Attorney
So if you are located in the Coon Rapids area and you're facing theft, burglary or shoplifting charges, make your first call to Appelman Law Firm. They will sit down with you, free of charge, during an initial case evaluation to help explain the charges you're facing and how Avery might start to build your defense. You can set up that free case review by clicking here, or you can give them a call at (952) 224-2277. You can also stop into the office for more information, located at:
8700 W 36th Street, Suite 125
St. Louis Park, MN 55426