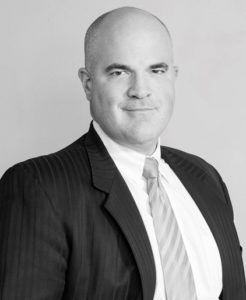 Avery Appelman and the team at Appelman Law Firm are here to help you with all your legal needs in Anoka and throughout the Twin Cities area. With decades of criminal defense experience on his side, Avery Appelman is prepared to fight your case in court. Whether you're facing a license suspension, assault charges or any serious criminal violation, Avery Appelman and his team are ready to go to work for you.
Anoka DWI Attorney
The lawyers at Appelman Law Firm have successfully earned dismissals all throughout eastern Minnesota and in many areas in the Twin Cities. Avery has personally won cases in Anoka, Andover, Blaine, Brooklyn Park, Champlin, Coon Rapids, Constance, Ham Lake, Osseo, Ramsey, Rogers and Spring Lake Park, as well as in Anoka County, Benton County, Isanti County, Sherburne County and Wright Hennepin County, to name a few. If you live in one of these areas or a nearby city and you need help navigating the legal system, reach out to Appelman Law Firm.
Traffic Ticket Defense in Anoka, MN
Our goal at Appelman Law Firm is to provide you with the best legal defense for your specific situation. You should never take a criminal charge lightly, because oftentimes there are hidden consequences. We've defended numerous clients who would have lost their driver's license or seen serious spikes in their car insurance premiums had they not sought professional help for their traffic-related charge. If you live in Anoka and are facing a criminal charge, hire someone with knowledge of your city and the court system to help.
At Appelman Law Firm, we've seen it all, and we can defend you against any charge. From a low level traffic offense to cases of battery, arson or worse, we know the best ways to challenge your case and help you achieve a favorable result. We have worked closely with prosecutors for years, so not only do we know the best ways to poke holes in their arguments, but we also know how to negotiate with them to see if the charges can be reduced or dropped before you even step foot in a court house.
Resources For Individuals Charged With A Crime in Anoka, MN
If you've been charged with a crime in Anoka, you may not know where to turn for help. Besides calling Appelman Law Firm, another great source of information are the links we've attached below.
Contact an Anoka Criminal Defense Lawyer
If you are in the Anoka area and find yourself facing a traffic citation or another criminal charge, make sure you contact the lawyers at Appelman Law Firm. We offer a free initial case review to help you understand what you're facing, and you can set that up by clicking here or by calling our office at (952) 224-2277. You can also stop in for an in person consultation at our office, located at:
8700 W 36th Street, Suite 125
St. Louis Park, MN 55426