Appelman Law Firm provides their clients with personal, compassionate, and professional representation, no matter what the alleged crime.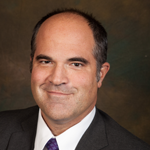 Avery Appelman
is a criminal defense lawyer and the founder of Appelman Law Firm. While his practice is primarily recognized for its work with DWI and related offenses, he has 16 years of experience working with clients on drug, assault, theft, traffic, criminal sexual conduct, and prostitution charges.
Geoff Saltzstein
, who became a partner in January of 2013, has been with the team since the summer of 2010. He handles the firm's federal drug and white-collar crime caseload, serious felonies such as criminal sexual conduct and drug possession cases, and high-level DWIs.
The Appelman Law Firm
legal staff
includes paralegal, Rosanna Vue.